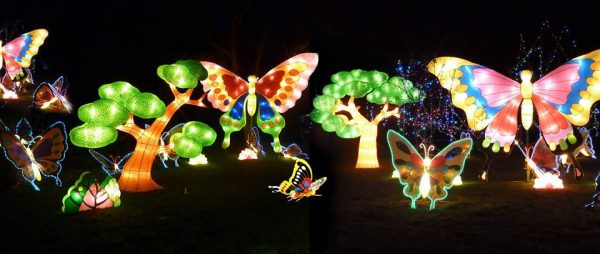 I'd like to make it out to this, as it sounds like a gorgeous addition to Atlanta's mix of festivals:
The Chinese Lantern Festival will be at Centennial Olympic Park in Atlanta through January 15, 2017.
Alas, it's not free to attend: Tickets are $16 for individuals age 13+ and $12 for children age 4-12 in advance & $2 more at the door. Families of four & groups of 20+ can buy tickets for $20 each. Want to do more while you're at Centennial Olympic Park? Snag combo tickets and pair your Chinese Lantern Festival outing with a ride on SkyView Atlanta ($22) or a skating time at the ice rink ($21); combo tickets only available on select evenings.
That said, it does sound like it'll be fun: Each night, the park will be illuminated with 25 decorative lanterns, plus there'll be hand-crafted flowers, a three-story pagoda, and a 200-foot-long dragon. Craftsmen will be set up throughout the park creating everything from edible sugar dragons to Chinese paintings. And there'll be live entertainment each evening, including acrobatic, dance, and theatre performances.
The Chinese Lantern Festival at Centennial Olympic Park is located at 265 Park Avenue West NW, Atlanta.
–Jennifer Maciejewski