http://www.anrdoezrs.net/click-3745510-10804307?url=http%3A%2F%2Fwww.groupon.com%2Fdeals%2Fcallaway-gardens-3?utm_campaign=US_DT_SEA_GGL_TXT_NAQ_SR_CBP_CH1_NBR_k%2Aboston+spa+deals_m%2A_d%2AGen--Ontario--Kitchener_g%2AGen--Wellness--Spa_c%2A32733093929_sp%2Ag_ds%2A7_ap%2Anone_did%2A66808409_gid%2A2560955009_kid%2A3306141918&utm_medium=cpc&utm_source=Google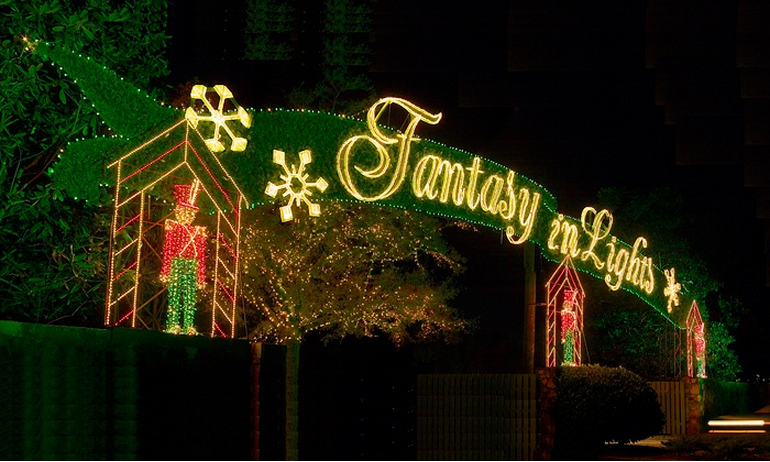 If you're planning to check out Fantasy in Lights at Callaway Gardens this season, now's the time to snag discount tickets, no coupon code required:
While they last, $28 buys a Fantasy in Lights visit for two at Callaway Gardens (or $53 buys a visit for four), thanks to a deal on Groupon. If you've never been to Fantasy in Lights, it's five miles of holiday-light displays that feature 15 custom-designed yuletide scenes made up of eight million lights, animation, and music.
FYI–Children age 5 & under are admitted for free but require a ticket, so you'll need to mention young children when making a reservation to redeem your voucher.
If you miss out on that deal, you can still save. Admission to Fantasy in Lights is regularly $28 for adults & $14 for children ages 6-12 at the gate. When you buy tickets in advance, admission is regularly $24 for adults & $12 for children ages 6-12. Or if you buy advance tickets on Value Show Days (November 21, 24, & 25, plus December 1-4, 8-11, 15-18 & 29-30), the price drops to $17 for adults & $8.50 for children.
On Specialty Nights, admission is $17 per adult & $8.50 per child in advance. November 14 is Pet Night, November 15 is Motorcycle Night, November 16 is Bicycle Night, and November 23 is March of Dimes NightWalk.
Fantasy in Lights runs from November 14-December 30, 2014. Callaway Gardens is located at 17800 U.S. 27 Pine Mountain in Pine Mountain, GA.
–Jennifer Maciejewski