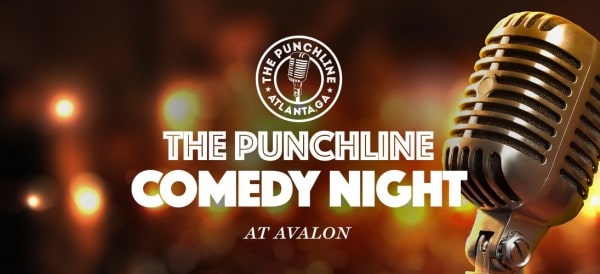 In need of a few free laughs?
It's almost time to stop by Avalon for The Punchline Comedy Night.
From 7:30 p.m.-9:00 p.m. on select Monday evenings, you can watch live comedy acts perform in Palmer Plaza. The next Punchline Comedy Night of the 2017 season features headliner Brian Moote from The Bert Show, and it will take place on Monday, August 7.
Bonus: Colletta & Oak Steakhouse are offering deals during the comedy series, including $5 beer & glasses of wine and cocktails starting at $7. At Colletta, you can save $5 off all pizzas & at Oak Steakhouse, you can snag a $10 sandwich box with your choice of a classic burger, fried chicken sandwich, or Blackened Flounder sandwich on Punchline Comedy Nights.
Punchline Comedy Night at Avalon will take place in Palmer Plaza, located between Oak Steakhouse and Colletta. The event is subject to cancelation due to weather, so be sure to check Avalon's Facebook page for updates before you head out if the forecast looks questionable.
Can't make it? Punchline Comedy Nights take place once a month on Mondays through October.
–Jennifer Maciejewski