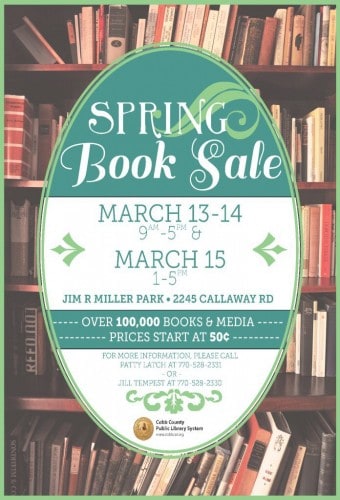 From March 13-15, 2015, the
Cobb County Library Book Sale
will take place at Jim R. Miller Park in Marietta.
If you've never shopped the sale, it's a good deal: Prices range from 10 cents to $4.00 per item, and they have everything from hardback & paperback books and Books on CD to DVDs & magazines. FYI–It's cash or check only, so come prepared.
You can shop from 9:00 a.m.-5:00 p.m. on Friday & Saturday, March 13 & 14, and 1:00 p.m.-5:00 p.m. on Sunday, March 15.
Jim R. Miller Park is located at 2245 Callaway Road, Marietta. Parking is free.
–Jennifer Maciejewski