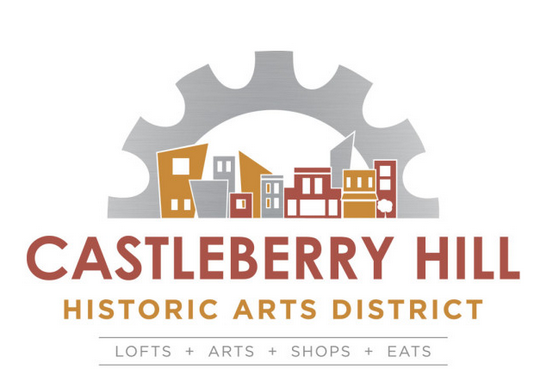 The second Friday of each month marks the Castleberry Hill Art Stroll. Set your own pace as you browse the neighborhood art galleries and shops in this trendy neighborhood (which is also a federally recognized historic district and popular filming location!)
Food, cocktails, and live music round out the experience—and don't forget the infamous karaoke after-party at neighborhood venue Bottle Rocket (180 Walker Street SW).
The stroll itself is FREE. Before you head out, browse the Castleberry Hill Art Stroll Facebook page to check out highlights of the current month's event. View a complete list of participating venues here.
Free parking on Art Stroll nights is available throughout the neighborhood, as well a the Castleberry Point parking deck and the lot across from 161 Mangum.
Tweeting during the Art Stroll? The event organizers would love it if you follow them @Castleberry411 and use the hashtag #CHArtStroll throughout the night to share the love.
Related event: Avondale Spring Art Walks
If you're interested in the Castleberry Art Stroll but never seem to make it there on a Friday night, consider a similar weekend event.
The city of Avondale Estates will hold its popular spring art walks this year on select Saturdays, from 4 to 8 p.m.
If you've never been to one, you should know that these events are more like little street festivals than walks. They are FREE and probably a bit more family-friendly than the Castleberry Art Stroll.
View more info on the Avondale Spring Art Walk, including dates, times, and details.
Looking for more FREE and CHEAP events?
This is what's happening around Atlanta this spring!
Thursday, March 21, 2019
Friday, March 22, 2019
Saturday, March 23, 2019
Sunday, March 24, 2019
Monday, March 25, 2019
Tuesday, March 26, 2019
Wednesday, March 27, 2019
Thursday, March 28, 2019
Friday, March 29, 2019
Saturday, March 30, 2019
Sunday, March 31, 2019
Monday, April 1, 2019
Tuesday, April 2, 2019
Wednesday, April 3, 2019
Thursday, April 4, 2019
Friday, April 5, 2019
Saturday, April 6, 2019
Sunday, April 7, 2019
Monday, April 8, 2019
Tuesday, April 9, 2019
Wednesday, April 10, 2019
Thursday, April 11, 2019
Friday, April 12, 2019
Saturday, April 13, 2019
Sunday, April 14, 2019
Monday, April 15, 2019
Tuesday, April 16, 2019
Wednesday, April 17, 2019
Thursday, April 18, 2019
Friday, April 19, 2019
Reader Interactions