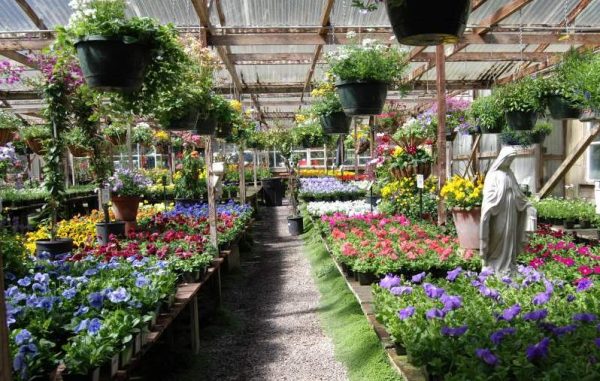 Get ready for March gardening madness in Atlanta! As the weather warms and the days grow longer, you may be thinking about doing some planting. Here's a listing of FREE events to get you started. They are all hosted at various Pike Nurseries locations around the Atlanta metro area. You can find the complete Pike's events calendar online.
PLEASE verify all events with your local store before you head out — because things change!
Event: Grilling in the Garden

Saturday, March 23
11 a.m. to 1 p.m.
ALL Pike Nurseries locations
FREE
Pike Nurseries is serving FREE hot dogs and sodas, while supplies last. Come to browse the plants and get a taste of spring!
Event: Meet the Designers
Saturday, March 23rd
11 a.m. to 4 p.m.
This event is happening at all store locations, EXCEPT Lake Oconee, Acworth, and Towne Lake stores. Drop by for an opportunity to meet with a garden design expert. Designers will give an overview of available services, show off their portfolios, and answer general landscape design questions. Contact your store for more information
Class: Creating Spring Container Gardens
March 26 – 30 at select Pike Nurseries locations
FREE with advance registration

In this free class, you'll learn how to use spring blooms to create magazine-worthy containers, hanging baskets, and window boxes.
Class schedule (registration required):
Browse these other FREE events around Atlanta:
Saturday, March 23, 2019
Sunday, March 24, 2019
Monday, March 25, 2019
Tuesday, March 26, 2019
Wednesday, March 27, 2019
Thursday, March 28, 2019
Friday, March 29, 2019
Saturday, March 30, 2019
Sunday, March 31, 2019
Monday, April 1, 2019
Tuesday, April 2, 2019
Wednesday, April 3, 2019
Thursday, April 4, 2019
Friday, April 5, 2019
Saturday, April 6, 2019
Sunday, April 7, 2019
Monday, April 8, 2019
Tuesday, April 9, 2019
Wednesday, April 10, 2019
Thursday, April 11, 2019
Friday, April 12, 2019
Saturday, April 13, 2019
Sunday, April 14, 2019
Monday, April 15, 2019
Tuesday, April 16, 2019
Wednesday, April 17, 2019
Thursday, April 18, 2019
Friday, April 19, 2019
Saturday, April 20, 2019
Sunday, April 21, 2019
Monday, April 22, 2019
Tuesday, April 23, 2019
Wednesday, April 24, 2019
Thursday, April 25, 2019
Friday, April 26, 2019