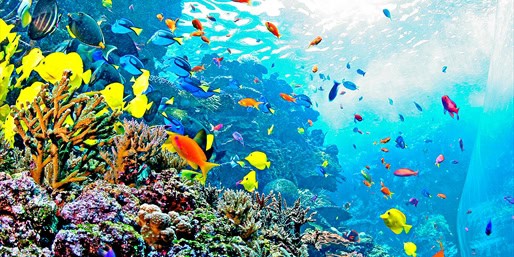 If you're looking for discount tickets to the Georgia Aquarium, you're in luck. You've got a few ways to get in free or on the cheap, no coupon code required.
And it's a fun time to go. You can celebrate Winter Fest with live music, fun activities, & more at the Georgia Aquarium through March 2017.
The deals:
And don't miss out on these events:
The Georgia Aquarium is located at 225 Baker St. NW, Atlanta.
–Jennifer Maciejewski