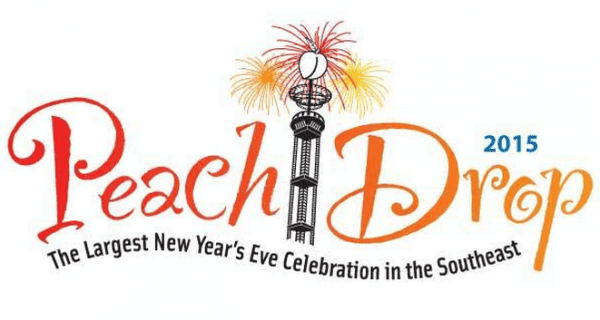 I feel cold just thinking about this event: I can't believe it's almost New Year's Eve. As such, it's time for
Peach Drop 2015
.
There's always plenty to do in Underground Atlanta as part of the day-long Peach Drop festivities.
Family-friendly activities & live entertainment at the Budding Peach Stage will keep the little ones entertained. Here's the schedule:
11:00 a.m.: Abbey & Dudley
Noon: King Roscoe
1:00 p.m.: Copper River
1:30 p.m.: Sarah Mootz
2:00 p.m.: Madisyn Elise
2:30 p.m.: Harrison Lewis
3:00 p.m.: Asia Nicole
3:30 p.m.: Hadiya
4:00 p.m.: Spohia Grayce
5:00 p.m.: Lexi Noel
At 5:30 p.m., the Peach Drop Main Stage entertainment gets underway:
5:30 p.m.: House DJ Garrett Webster
6:00 p.m.: Symphony Crack Orchestra
7:15 p.m.: Radiolucent
8:45 p.m.: All the Locals
10:00 p.m.: TBD
11:30 p.m.: TBD
Or you can head to Kenny's Alley, where there'll be live music from 11:00 a.m.-3:00 a.m.
And of course, there'll be a fireworks display, plus the 800-pound peach will begin its descent just before the clock strikes midnight.
Underground Atlanta is located at 50 Upper Alabama St. SW, Atlanta.
–Jennifer Maciejewski