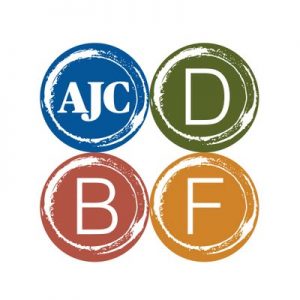 The
Decatur Book Festival
will take place Labor Day weekend, September 2 & 3, 2017, in downtown Decatur.
Like every year, there are so many free events taking place that there's no way that I can do this event justice. I'll hit the highlights here (a.k.a. what I'm excited about seeing), but it's worth taking time to browse through the schedule of events to find things that match your taste.
I'm not sure which day we'll be there–the lineup looks fantastic, and I have no doubt that it will be impossible to make it to everything on my short list of must-see author talks & performances.
A few of the highlights:
The Children's Stage will host a fun mix of author & illustrator sessions. Saturday's sessions include Superheroes Power Activate! with Kelly DiPucchio, Shannon and Dean Hale, & LeUyen Pham; Tell Me A Story/Draw Me A Story with Aaron Reynolds, Matt Davies, Mike Lowery, & Ryan Higgins; & Stone Age to The Space Age: Graphic Lit with Jeffrey Brown & Mark Siegel; and To Be Continued: Fantastical Series with MA Larson & James Riley. And on Sunday, you'll explore everything from Girls Who Code with Reshma Saujani & Tamara Ireland Stone to Stories of Survival: The Refugee Experience Throughout History with Alan Gratz.
The lineup on the Teen stage looks intriguing, too–On Saturday, there's a Superheroes Redefined session with Leigh Bardugo & Jason Reynolds; Women Warriors with Elly Blake, Roshani Chokshi, Alwyn Hamilton, & Aditi Khorana; and Magical Realism with Lauren Karcz & Nnedi Okorafor. On Sunday, you can explore everything from The Heart of Rock and Roll with Kwame Alexander & Randy Preston to Crime & Punishment with Lamar Giles, Tiffany D. Jackson, & Jeff Zentner.
The Cooking & Food Stage has a mix of sessions that I want to attend, especially Princess Pamela's Soul Food Cookbook: A Mouth-Watering Treasury of Afro-American Recipes with Ted Lee on Saturday and The South's Best Butts: Pitmaster Secrets for Southern Barbecue Perfection with Matt Moore of Heirloom BBQ on Sunday.
And, of course, there'll be plenty of entertainment at the Community Bandstand. Performances include musical numbers by the Serenbe Playhouse Cabaret, A Midsummer Night's Dream by the Atlanta Shakespeare Company, & more.
The rest of the schedule is packed with events that will make you think, laugh, cry, & the list goes on…browse the list, find what piques your interest, & head out for a weekend celebrating all things books.
–Jennifer Maciejewski