Dunwoody Nature Center is a 22-acre nature preserve that includes two miles of hiking trails, playgrounds, gardens, a wetlands boardwalk, picnic areas, and a creek. The center also hosts activities and special events, many of which are free and family-friendly. This is an excellent place to retreat to, to get away from the city.
Scroll down for a list of events.
This page will list most upcoming events at Dunwoody Nature Center, so bookmark it and check back often.
Note that many events require pre-registration and spots will fill up quickly.
The Great Backyard Bird Count: hikes and workshops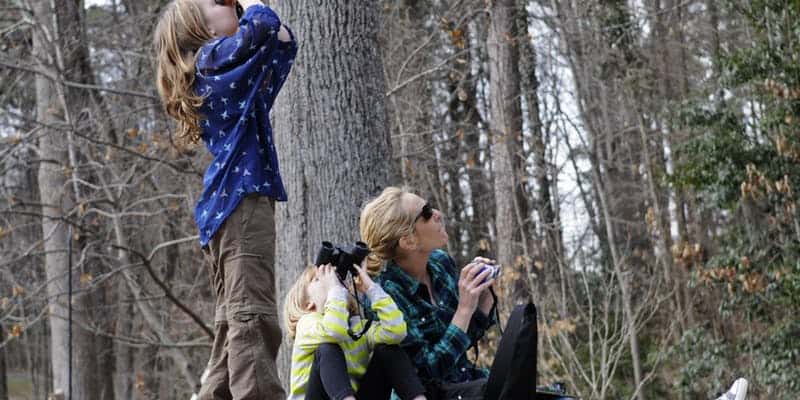 These events are FREE, but you need to register in advance for your chosen date on Eventbrite, through the links above.
The 22nd annual Great Backyard Bird Count is a four-day bird-watching event that is fun, free, and accessible to everyone. Participants can count birds in their backyards or anywhere in the world, and then report their sightings at birdcount.org.
Dunwoody Nature Center is providing a guided way to experience the Great Backyard Bird Count, with workshops and hikes on all four days. Nature center staff will explain why the bird count is important, go over basic bird identification skills, and demonstrate how to enter data on the GBBC website.
The event is rain or shine.
FREE Friday Night Hikes
Friday, March 8 — 7 to 8 p.m.
Friday, March 22 — 8 to 9 p.m.
Friday, April 12 — 8 to 10 p.m. (This is a special Earth Day hike, — more information coming soon!)
The hikes are FREE, but you'll need to register in advance for your chosen date through Eventbrite.
Bring a flashlight and your sense of adventure! While the nature center usually closes at sundown, these events allow you to connect with nature after hours — you may hear the nighttime call of owls and other nocturnal creatures, as well as the flow of the creek.
This is a leisurely, family-friendly hike on the park trails. It is guided by staff and lasts about 20 minutes.
You're invited to gather around a campfire before and after the hike, and to share a cup of hot chocolate.
Please note that strollers are not recommended, and dogs are not allowed.
FREE First Saturdays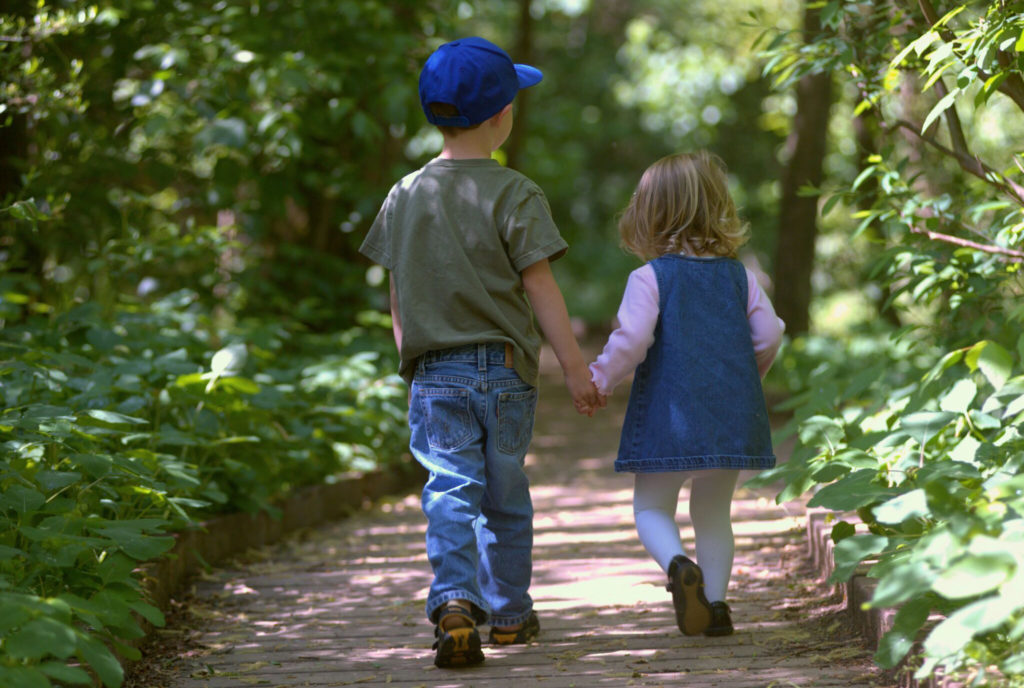 First Saturdays is a series of free, family-friendly events that take place on Saturday afternoons from 1 p.m. to 3 p.m.
Each event revolves around a theme and requires pre-registration, because spots fill up quickly.
Themes are listed on the nature center's event page for the rest of the year, and registration usually opens 6 weeks in advance.
Saturday, May 4 — Bees
Saturday, June 1 — Family Concert
Saturday, July 6 — Water
Saturday, August 3 — Butterflies
Saturday, September 7 — Reptiles
Saturday, October 5 — Art in the Park
Saturday, November 2 — Mushrooms
Saturday, December 7 — Snowflakes
Interested in more kid-friendly events?
Browse our calendar listing!
Saturday, February 23, 2019
Sunday, February 24, 2019
Wednesday, February 27, 2019
Saturday, March 2, 2019
Sunday, March 3, 2019
Wednesday, March 6, 2019
Friday, March 8, 2019
Sunday, March 10, 2019
Wednesday, March 13, 2019
Sunday, March 17, 2019
Wednesday, March 20, 2019
Friday, March 22, 2019