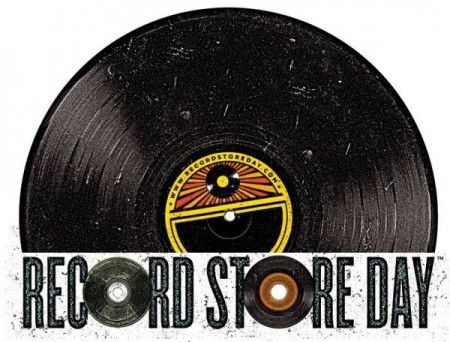 I know some people look forward to
Record Store Day
for the records, but I'm in it for the live music.
Record Store Day will take place on Saturday, April 22, 2017. What is it? It's the one day each year that a massive list of titles are released only at record stores–some are exclusive releases, some are limited run/regional releases, and some are 'Record Store Day first' releases. It's hard to find an independent record store that doesn't participate in at least the record portion of Record Store Day, and many add in extras to celebrate, like Record Store Day promotional freebies, free in-store concerts, & free beer.
As usual, there's plenty happening in the ATL. To name a few:
Criminal Records (1154-A Euclid Ave NE, Atlanta): From 10:100 a.m.-9:00 p.m., there's plenty going on–The first 100 people in line will get a free pop from King of Pops, the first 500 people will receive a free totebag with purchase, everyone scores a raffle ticket good for awesome prizes, & more. Plus there'll be DJ sets featuring DJ Swivel at 2:00 p.m., The Legendary DJ Jelly at 3:00 p.m., & Jared Swilley (of Black Lips) at 4:00 p.m., as well as live music by Small Reactions at 6:00 p.m., JohnBoy and SurroundSound at 7:00 p.m., and surprise guests at 8:00 p.m.
Decatur CD (356 West Ponce de Leon Ave., Decatur). Though there's no live music this year, they'll be giving away craft beer to the 21+ crowd for your imbibing pleasure, courtesy of Green Flash Brewery. And they're having a CD sale, too, if records aren't your thing.
To find other Record Store Day events in metro Atlanta, browse the Record Store Day list of participating venues & then check the websites and Facebook pages of the local shops for details.
–Jennifer Maciejewski