[exp] [/exp]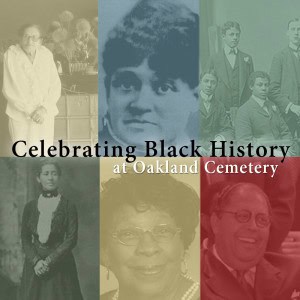 I want to make it out for one of these free tours at Oakland Cemetery:
This month, Oakland Cemetery will offer free guided walking tours to celebrate Black History Month. The tours cover the African-American grounds as well as other notable individuals at Oakland Cemetery, such as Mayor Maynard Jackson, Bishop Wesley John Gaines (founder of Morris Brown College), and Carrie Steele Logan (founder of the first black orphanage in Atlanta).
Want to go? You have four opportunities to take advantage of a free tour this month:
Saturday, February 6, at 1:30 p.m. & 3:30 p.m.
Thursday, February 11, at 1:30 p.m.
Tuesday, February 23, at 1:30 p.m.
Oakland Cemetery is located at 248 Oakland Ave. SE, Atlanta. 404-688-2107.
–Jennifer Maciejewski