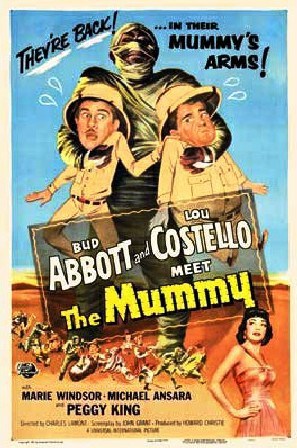 On Friday, October 30, 2015,
Mummies & Milkshakes
returns to the Carlos Museum.
From 6:00 p.m.-9:30 p.m., you can visit animal and human mummies in the Egyptian galleries, indulge with milkshakes made with Jake's Ice Cream, and watch vintage mummy cartoons as well as the Three Stooges short We Want Our Mummy & Abbot and Costello's Meet the Mummy.
Milkshake sales begin at 6:30 p.m., cartoons start at 7:00 p.m., and the film begins at 7:45 p.m. Costumes are encouraged.
Mummies & Milkshakes is free for members & $5 for nonmembers. Milkshakes sold separately. If you plan to go, you must register in advance by contacting Alyson Vuley at 404.727.0519 or avuley@emory.edu.
The Michael C. Carlos Museum of Emory University is located at 571 S. Kilgo Circle, Atlanta.
–Jennifer Maciejewski