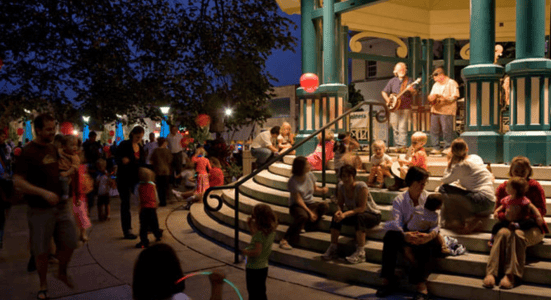 It's May, which means it's time for the spring 2017 season of
Concerts on the Square
in Decatur.
At 7:00 p.m. on Saturdays in May, stop by the community bandstand in Decatur Square to listen to free concerts.
Here's the lineup for this week & the rest of the month:
May 6: Banded (Modern Top 40)
May 13: The Geeks (Party Band)
May 20: AFS Rhythm (Motown/Funk)
May 27: Mango (All-Time Top 40)
Can't make it? The Concerts on the Square series returns in the fall. Performances are scheduled for September 9, 16, 23, & 30, 2017.
–Jennifer Maciejewski