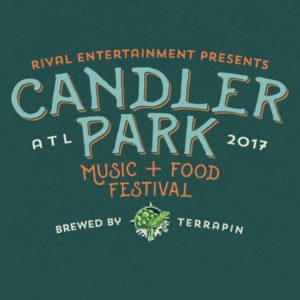 On June 2 & 3, 2017, the
Candler Park Music & Food Festival
will take place at Candler Park in Atlanta.
Unfortunately, admission is not free, but it's relatively inexpensive: Tickets are $25 each, and they cover festival admission on Friday & Saturday. Tickets are required for everyone age 12 & older; children under age 12 will be admitted free with an adult ticketholder.
If I can rearrange some things, I'll be heading out to listen to the live music + shopping the Artist Market between sets. Here's the lineup:
Friday, June 2
5:00 p.m.: Chelsea Shag
6:00 p.m.: Ripe
7:30 p.m.: Matisyahu
9:15 p.m.: Railroad Earth
Saturday, June 3
12:45 p.m.: Webster
2:15 p.m.: Pigeons Playing Ping Pong
3:45 p.m.: The Marcus King Band
5:15 p.m.: Lake Street Dive
7:00 p.m.: The Motet
8:45 p.m.: Joe Russo's Almost Dead
The food looks good, too. The food truck frenzy features Mac the Cheese, The Pickle, The Fry Guy, Island Noodles, The Pup Truck, Tex's Tacos, The Muenster Truck, Queen of Cream, King of Pops, & more.
No coolers or outside food/beverages are allowed, but you can bring in empty Camelbaks & water bottles and take advantage of the free Fontis Water hydration stations on site.
Candler Park is located at 1500 McLendon Ave. NE, Atlanta.
–Jennifer Maciejewski