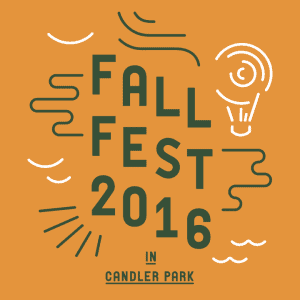 On October 1 & 2, 2016, the
Candler Park Fall Fest
will take place at (you guessed it) Candler Park.
It looks like a fun way to spend the weekend. There'll be an Artists Market, Kidlandia, live music, & more. FYI–I plan to head out for the shopping alone, as Indie Craft Experience picked the vendors & it should be an awesome mix. The music looks fantastic, too; here's the lineup:
Saturday–"It's a Tribute"
11:00 a.m.-12:40 p.m.: Linapalooza
1:00 p.m.: Devo (Devomatix)
2:10 p.m.: The Doors (The Dirty Doors)
3:20 p.m.: The Beatles (The Buggs)
4:50 p.m.: Fleetwood Mac (Rumours)
6:20 p.m.: Bowie (Pinups)
7:40 p.m.: The Clash (Clashinista)
9:00 p.m.: Nirvana (Nameless Nameless)
Sunday–"Locals Only"
Noon: Youth Quake (formally Candleroo)
1:30 p.m.: Ex Wives
2:30 p.m.: Rock-It 88
3:30 p.m.: Dejablue Grass Band
4:35 p.m.: Mia Green
5:30 p.m.: Francine Reed
6:45 p.m.: Bumpin' The Mango
Candler Park is located at the corner of McLendon Ave & Candler Park Dr, about a 1/2-mile east of Little 5 Points.
FYI–If you plan to go on the Candler Park Tour of Homes on Sunday, October 2, be sure to buy your tickets in advance. Tickets are $20 in advance & $25 if you purchase them at the CPNO tent during the festival.
–Jennifer Maciejewski