Atlanta's Black Friday Deals & Small Business Saturday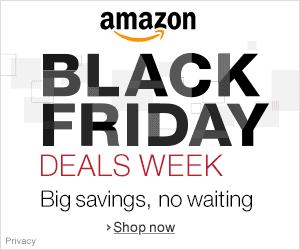 Black Friday marks the official start of the holiday shopping season. My Black Friday-prep tradition typically involves reading the ads in the Thanksgiving Day paper while the girls watch the dog show.
This year, however, I'm not getting involved with the Black Friday hoopla at all. Maybe this is the year I turned old. Maybe it's the year I've had. I don't know. I do know that today (Thanksgiving), I'm spending the morning making pies & then having dinner with the family my dad brought into my world 33 years ago & that my sister & I have kept in our world despite their divorce.
On that note, I want to wish you all a Happy Thanksgiving. For some of you, like for me, this year has been a rough one. I've buried my father, watched the woman who has been like a second mother to me battle ovarian cancer yet again, & seen other family members struggle in this economy. We will get through.
To the point of this post: I'm shopping small this year. And by small, I mean that almost every present for my friends & family will be something created by a local artist or sold by a small business. To that end, I'm not rounding up the Black Friday freebies. As more & more retailers open on Thanksgiving & the holidays become more consumer-focused, I've had enough. If you want to take advantage of a few, our friends at Living on the Cheap have a list of Black Friday freebies you can check out.
For online shoppers, you may want to check out the early bird sales & limited-time deals offered during Amazon.com's Black Friday Week.
I've already bought about 75% of this year's gifts from local businesses & artisans. Want to join me? Here are a few deals to get you in the door:
At the Indie Craft Experience's Pop-Up Market (1390 McLendon Ave, Candler Park), you'll save 15% on every all day on Friday, November 29, and from 6:00 p.m.-8:00 p.m., you can indulge with free cookies, eggnog, & cocoa while you shop.
And on Friday & Saturday, November 29 & 30, 2013, you'll save at least an extra 25% off everything at The Beehive (1250 Caroline Street, C120, Atlanta).
And a reminder: Saturday, November 30, 2013, is Small Business Saturday. Not only will many small businesses offer sales to get you in the door, but if you enroll your eligible American Express card & spend $10+ at a qualifying small business on November 30, 2013, you'll get a one-time $10 credit on your American Express statement. The deal excludes corporate & prepaid cards. I took advantage of this last year when I bought my daughter's Christmas present at Eddie's Trick Shop, and it worked as advertised. I'll be enrolling my card again this year & shopping on Saturday.
Be sure to subscribe to email updates, follow @atlcheap on Twitter, like Atlanta on the Cheap on Facebook, or add us to a Google+ circle to stay in the know about the latest freebies & deals.