[exp] [/exp]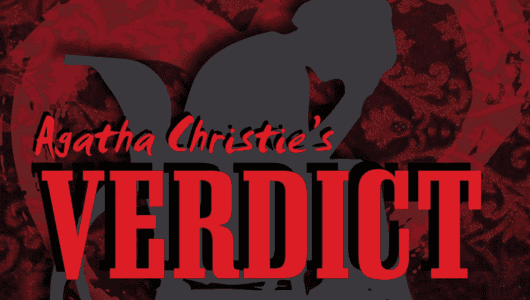 From October 13-November 5, 2017, Agatha Christie's Verdict will be at OnStage Atlanta.
Per the summary: "Verdict is completely unlike the other works by the British murder mystery writer. Whereas her stories often weave a tangled web as we look for the killer, Verdict examines the web of psychology, relationships and morality. Fleeing persecution, professor Karl Hendryk and his invalid wife, Anya, make a home in London. Anya's cousin and caretaker, Lisa, suppresses romantic feelings for Karl, a forbidden relationship which bubbles to the surface when Karl takes on private lessons with a spoiled student. As passions rise, one has to ask, is it possible to love a person with such idealism that it becomes destructive?"
Want to see it on the cheap? While they last, you can get discount tickets to select performances of Verdict, thanks to an offer on Goldstar. As of today (October 6), discount tickets are available for most performances during the run.
Tickets to Verdict are regularly $23 each at the door on Fridays & Saturdays and $19 at the door on Sundays; you'll save $3 when you order tickets in advance online. In addition to the advance purchase savings, students & seniors can take advantage of an extra discount on tickets for Friday & Saturday performances.
OnStage Atlanta is located at 2969 East Ponce de Leon Ave, Decatur.
–Jennifer Maciejewski