[exp] [/exp]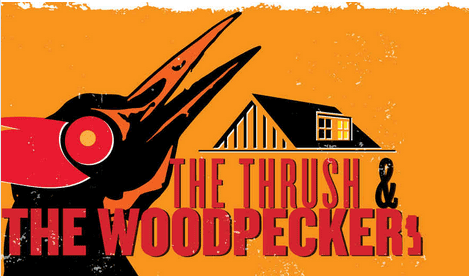 Actor's Express's production of The Thrush & The Woodpecker will be at the King Plow Arts Center from October 28-November 15, 2015.
Here's the quick summary: "Danger and vicious humor collide in The Thrush & the Woodpecker, a shocking revenge thriller coming to Atlanta just in time for Halloween. In this spine-tingler from playwright Steve Yockey, Brenda Hendricks tries to repair a fractured relationship with her son Noah, who has hastily returned home from college following an act of vandalism. When a mysterious visitor arrives at their remote Northern California home bearing dangerous secrets from Brenda's past, the three find themselves on a collision course with betrayal and revenge. You're in for a white-knuckled thriller filled with plot twists, gasps and gripping theatricality when The Thrush & the Woodpecker comes to Actor's Express."
Want to see The Thrush & The Woodpecker on the cheap? You have discount ticket options, no coupon code required:
Actor's Express performs at The King Plow Arts Center, located at 887 W. Marietta St., Suite J-107, Atlanta.
–Jennifer Maciejewski