[exp] [/exp]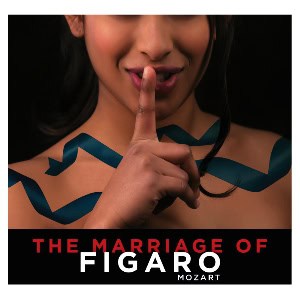 From April 4-12, 2015, you can see Atlanta Opera's production of Mozart's The Marriage of Figaro at the Cobb Energy Centre.
Not familiar with the work? Per the summary: "Atlanta Opera welcomes spring with 'The Marriage of Figaro,' the story of lovebird servants Figaro and Susanna. The two prepare to tie the knot and, in a single day, the world of sexual politics is forever changed. With Mozart's transcendent music, this is more than a simple sex farce. The score elevates this story of upstairs-downstairs infidelities and mistaken identities into a message of dignity and forgiveness. Craig Colclough and Lauren Snouffer make their Atlanta Opera debuts as Figaro and Susanna." The Marriage of Figaro will be sung in Italian with English supertitles.
Want to see The Marriage of Figaro on the cheap? You have a few ways to save:
While they last, you can save about 50% on tickets to select performances of The Marriage of Figaro, thanks to a deal on Poshdealz. As of today (March 16), discount tickets are available for performances on April 4, 7, & 10, 2015.
You can use coupon code "GASSOUTH" to save 20% on tickets to Tuesday & Friday performances of The Marriage of Figaro, thanks to Gas South's Hometown Value deal.
And Living Social has discount tickets (grand tier, orchestra, & mezzanine) available for the April 4, 7, & 10 performances of The Marriage of Figaro.
The Cobb Energy Centre is located at 2800 Cobb Galleria Parkway, Atlanta.
–Jennifer Maciejewski