[exp] [/exp]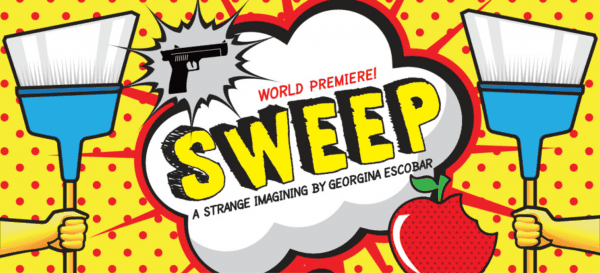 From February 10-March 5, 2017, Sweep will be at the Aurora Theatre in Lawrenceville.
This looks like it'll be a fun night at the theatre. Per the summary: "Sweepers Luna and Siri are hit-women who travel the multiverse, armed with deadly broomsticks bound to sweep mistakes into oblivion. But when they fail to clean up Adam and Eve's whole apple situation, they find themselves on a cosmic journey through time. Filled with Dragon Con sensibilities, sci-fi feminism and hyper-realistic comedy, playwright Georgina Escobar's new production is rife with the humor and adventure of a great graphic novel."
Want to see it on the cheap? You have a few ways to save on tickets to Sweep:
The Aurora Theatre is located at 128 Pike Street, Lawrenceville.
–Jennifer Maciejewski