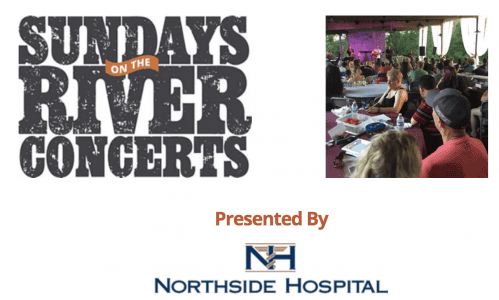 I need to check this out:
On the second Sunday of the month, swing by Chattahoochee Nature Center for Sundays on the River Concerts.
Unfortunately, it's not free to attend, but it is rather cheap: Tickets are $16 for table seats & $12 for lawn seats in advance & $2 more on the day of the event; members save 10%. No outside alcoholic beverages are allowed, but you're welcome to bring your own picnic (don't forget the table settings if you need them). Be sure to bring your own seating for the lawn.
Bonus: Doors open at 6:00 p.m. & the music starts at 7:00 p.m. If you head out early, you can enjoy the Chattahoochee Nature Center's grounds until the show starts. The Sundays on the River concerts are rain or shine events. And if you spring for table seats, you're covered (ha!); they're under a pavilion.
Here's the lineup for this week and the rest of the season:
July 8: Adron
August 12: Electromatics
September 9: Ben Sollee and Kentucky Native
The Chattahoochee Nature Center is located at 9135 Willeo Road, Roswell.
–Jennifer Maciejewski