[exp] [/exp]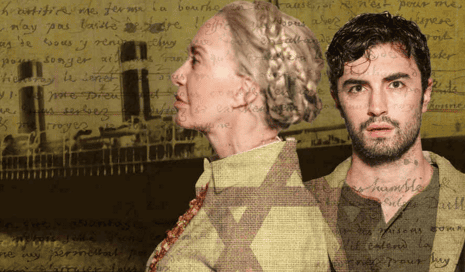 Sotto Voce will be at the Aurora Theatre in Lawrenceville from April 15-May 8, 2016.
If you're not familiar with the work, here's the summary: "From Pulitzer-winning playwright Nilo Cruz (Anna in the Tropics) comes Sotto Voce, a story of the resiliency of true love and the enduring power of memory presented at Aurora Theatre in Lawrenceville. German-born novelist Bemadette Kahn lost the love of her life during World War II when he fled Nazi Germany on the S.S. St. Louis, a ship carrying nearly a thousand Jewish refugees seeking haven in North America. Both Cuba and the U.S. turned the ship away, forcing many of the passengers to return to Europe and perish in Nazi concentration camps. Kahn's past resurfaces when a young Jewish-Cuban writer contacts her to research the ship's tragic voyage, forging a relationship deepened by memories of her great lost love."
Want to see Sotto Voce on the cheap?
The Aurora Theatre is located at 128 East Pike Street, Lawrenceville.
–Jennifer Maciejewski