[exp] [/exp]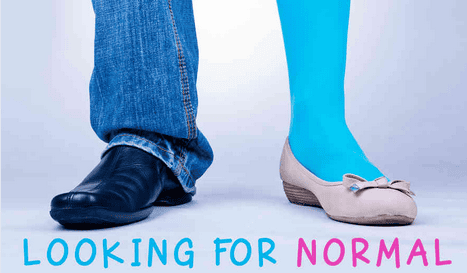 From September 18-October 10, 2015, The Process Theatre's Looking for Normal will be at OnStage Atlanta.
Per the summary: "Roy and Irma have been married for twenty-five years. They have two children. They live in the heartland. They're respected members of their church and their community. When Roy and Irma go to their pastor for marriage counseling, Roy confesses that he's a woman trapped in a man's body and would like to have a sex change. The play explores the complexities of marriage and family and deconstructs the very notion of love."
Want to see it on the cheap? While they last, you can get discount tickets to select performances of Looking for Normal, thanks to an offer on Goldstar. As of today (September 11), discount tickets are available for most performances during the run.
Tickets to Looking for Normal are regularly $23 each at the door on Fridays & Saturdays and $17 at the door on Sundays; you'll save $3 when you order tickets in advance online. In addition to the advance purchase savings, students & seniors can take advantage of an extra discount on tickets for Friday & Saturday evening performances.
OnStage Atlanta is located at 2969 East Ponce de Leon Ave, Decatur.
–Jennifer Maciejewski