[exp] [/exp]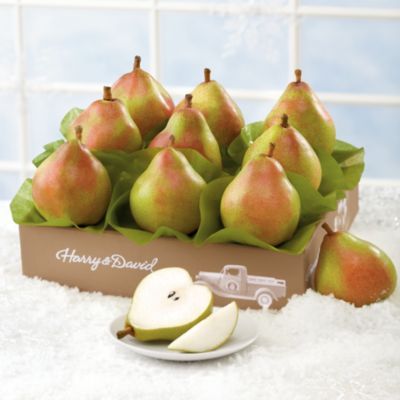 If you've been procrastinating, you're in luck. Here are a few deals for last-minute gift shopping, including pears from Harry & David, flowers, restaurant gift card bonuses, Free Shipping Day, & more:
For a limited time, you can shop Amazon.com's 12 Days of Deals sale. This morning, I saved quite a bit on The Last of Us & Infamous: Second Son for PS4, plus I picked up a few MP3 albums for $4.99-$7.99 each (my daughter will be thrilled to get Pentatonix's That's Christmas to Me, Guardians of the Galaxy: Awesome Mix Vol. 1, & Lindsey Stirling's Shatter Me).
While they last, $13 buys a box of Maverick Royal Riviera Pears from Harry & David, thanks to a deal on Living Social.
Through December 25, 2014, if you buy a national edition of the Enjoy the City coupon book (regularly $20), you'll get a local edition of the Enjoy the City coupon book free. Bonus: You can use coupon code "SANTA" to save an extra 50%, dropping the price to $10 for the pair of Enjoy the City coupon books. FYI–The coupons are valid through December 2015, giving you a year to cash in on the savings.
Through December 21, 2014, all 2015 editions of the Entertainment book are $19.99 each, plus you'll get free shipping. The coupons are valid through December 2015.
December 18, 2014, is Free Shipping Day. Not only will your order ship free when you shop online at almost 1000 retailers, but quite a few offer extra savings on Free Shipping Day, too. If you typically ignore emails from your favorite retailers, now's the time to open them & look for deals.
I've rounded up a list of 2014's holiday gift card bonuses available at Atlanta-area restaurants. Some of the restaurants will give you a bonus gift card that can be redeemed in the first part of 2015; others add value to the gift card. BTW–I don't always buy these as gifts. Some of my favorite restaurants are on the list, and it's an easy way to cut my dining-out bill in 2015.
–Jennifer Maciejewski