[exp] [/exp]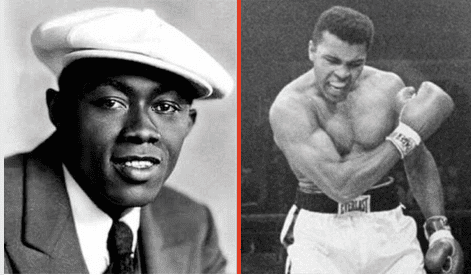 From October 27-November 22, 2015, True Colors Theatre's production of Fetch Clay, Make Man will be at the Southwest Arts Center.
The quick summary: "Fetch Clay, Make Man is the fascinating story of the unlikely friendship between Muhammad Ali and Stepin Fetchit. Set mostly during the mid-1960s, the young, vibrant Ali, then known as Cassius Clay, is winning both bouts in the boxing ring and arguments about the ability and dignity of African Americans. Meanwhile, the faded Fetchit represents an older, uglier era. Once a millionaire due to his immense success playing racist stereotypes on the silver screen in the '20s, '30s and '40s, the talented actor is now broke and half-forgotten. In the days leading up to one of Ali's most anticipated matchups, the prizefighter and the movie star form an unlikely and revealing friendship."
Want to go? While they last, you can get discount tickets to Fetch Clay, Make Man, no coupon code required:
Southwest Arts Center is located at 915 New Hope Rd, Atlanta.
–Jennifer Maciejewski