[exp] [/exp]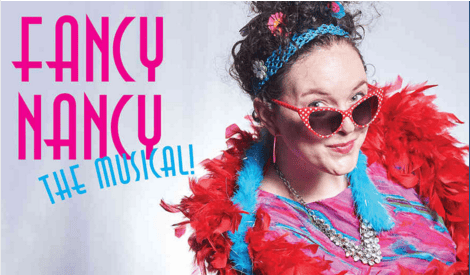 From March 2-4, 2018, Fancy Nancy: The Musical returns to Synchronicity Theatre.
Per the summary: "Toss on your favorite feather boa, pour a spot of tea and get ready to enjoy the most elegant children's musical of the year. Fancy Nancy the Musical follows Nancy and her friends as they prepare for their very first school recital. Nancy is positive–that's 'fancy' for '100 percent sure'–that she'll be selected to be a mermaid. But when another girl wins the coveted role, leaving Nancy stuck playing a dreary tree, she's determined to bring flair to the mundane role. Based on the best-selling children's picture books by Jane O'Connor and adapted for the stage by Susan DiLallo and Danny Abosch, this fun family musical features great songs, clever lyrics and valuable lessons."
Want to see Fancy Nancy: The Musical on the cheap?
Synchronicity Theatre is located at Peachtree Pointe, 1545 Peachtree Street NE, Atlanta.
–Jennifer Maciejewski