[exp] [/exp]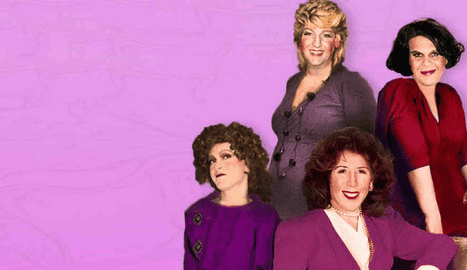 An all-male cast putting on a live staging of episodes of Designing Women? Count me in. This has all the makings of nothing less than an awesome show:
From April 9-19, 2015, Designing Women Live #9 will be at OnStage Atlanta. Per the summary: "The sharp-witted 'ladies' of Sugarbaker's return for another evening of Southern drawls, drapes and drag with Designing Women #9. OnStage Atlanta's Webber Stage will get a makeover to look exactly like the set of the late-'80s sitcom and the production's all-male cast will re-enact classic episodes while channeling haughty Julia, superficial Suzanne, feisty Mary Jo and ditzy Charlene. This new installment of the popular stage show features two episodes: 'Julia's Son' and a mash-up of 'Miss Trial' and 'Foreign Affairs.' Watch as Julia clutches her pearls over her son's new May-December romance and then catch the cross-dressing shenanigans as assistant Anthony swaps identities with Suzanne's maid Consuela."
Want to see it on the cheap? You can save almost 50% on tickets to select performances of Designing Women Live, thanks to an offer on Goldstar. Tickets are regularly $23 in advance & $26 at the door, but you can get them for $13+ fees via Goldstar.
OnStage Atlanta is located at 2969 East Ponce de Leon Ave, Decatur.
–Jennifer Maciejewski