[exp] [/exp]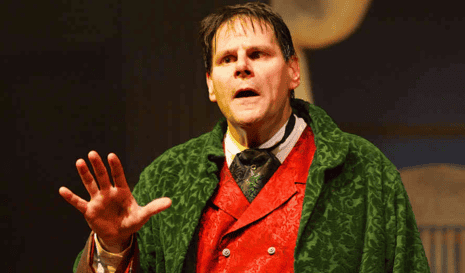 This looks like an interesting twist on a holiday classic:
The Aurora Theatre's production of Charles Dickens' A Christmas Carol is a one-man show. Back for its eleventh year, Anthony Rodriguez "focuses on the classic art of storytelling, using his voice and mannerisms to bring to life Ebenezer Scrooge, Bob Cratchit, Jacob Marley and the remarkable ghosts found in the greatest Christmas story of all time."
Want to see it on the cheap?
A Christmas Carol will be at the Aurora Theatre from November 24-December 23, 2017. The Aurora Theatre is located at 128 Pike Street, Lawrenceville.
–Jennifer Maciejewski