[exp] [/exp]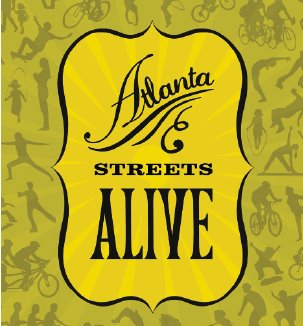 Part bike parade, part block party, Atlanta Streets Alive Central will take place along Peachtree Street & S. Broad Street on Sunday.
From 2:00 p.m.-6:00 p.m. on September 24, 2017, Peachtree Street & S. Broad Street will be filled with car-free "human-powered amusement." On Peachtree Street, the fun runs from 17th Street to Alabama Street, and then it continues along S. Broad Street from Alabama Street to Mitchell Street. During Atlanta Streets Alive, you can walk, bike, & play in the street, and there'll be plenty to do: Local businesses dot the route with activities, and folks find all sorts of extra ways to play while they're out & about.
Plus, you can take part in a Rock the Vote-themed bike parade along Peachtree Street. If you plan to ride in the parade, decorate yourself & your bicycle & line up at the corner of S. Broad Street and Mitchell Street at 1:30 p.m.; the bike parade begins at 2:00 p.m.
–Jennifer Maciejewski