[exp] [/exp]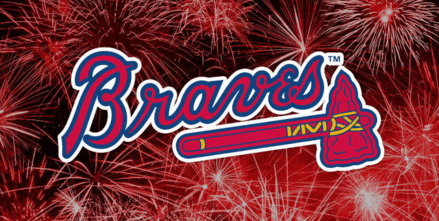 The Atlanta Braves have settled into their new home at SunTrust Park.
Want to check it out? Watching the Braves play doesn't have to be expensive–single-game tickets for the 2018 season start at $5, plus discount tickets are available for most Atlanta Braves games. Even better: The Braves listened to fan feedback last season & decided to continue the tradition of allowing folks to bring in outside food to games, making your outing even more affordable. Per the rules: You may bring in food as long as it fits inside a clear, gallon-sized plastic bag; limit one bag and one sealed bottle of water per ticketholder.
Fans of concerts & baseball get an even better deal: You'll be treated to a free post-game concert after select games. FYI: You can purchase cheap seats for the game & then move down for the concert. If you're heading out for the post-game concerts, here's the lineup:
July 26 vs. the Los Angeles Dodgers: The Avett Brothers
August 18 vs. the Colorado Rockies: Jason Isbell and the 400 Unit
August 19 vs. the Colorado Rockies: Lauren Daigle
August 31 vs. the Pittsburgh Pirates: Zedd
And you can watch a fireworks display after select games during the 2018 season, including June 15 vs. San Diego Padres, June 22 vs. Baltimore Orioles, July 13 vs. Arizona D-backs, July 27 vs. Los Angeles Dodgers, August 10 vs. Milwaukee Brewers, August 17 vs. Colorado Rockies, August 31 vs. Pittsburgh Pirates, September 14 vs. Washington Nationals, & September 21 vs. Philadelphia Phillies.
You can stretch your buck a bit more when you head out for certain themed game-day events, such as Hank Aaron Heritage Weekend on June 22 & 23 vs. the Baltimore Orioles, Christmas in July on July 28 vs. Los Angeles Dodgers, College Football Night on September 1 vs. the Pittsburgh Pirates more. There are promotions all season long, giving you plenty of ways to get more for your money.
Even better: You can use coupon code "GASOUTH" to save up to 20% on Homerun Porch and Diamond Reserved tickets for Sunday-Thursday home games all season long, thanks to a deal from Gas South.
You have two options for 2018's Atlanta Braves Kids Club memberships: Premium or free. The All-Star membership is $25, and it includes VIP access to Kids Run the Bases after Sunday home games, an Ender Inciarte Kids Club Dri-Fit t-shirt, BOGO tickets to select Braves home games, a discount on select merchandise at the Kids Clubhouse store, & more. With the free version, kids will get a Braves passport to earn prizes for attending games, invitations to exclusive Kids Club only events, & more.
A note on ticketing: When it comes to regular-priced tickets, buy in advance to save a bit. Prices do fluctuate throughout the season based on market demand, so the earlier you buy your tickets, the cheaper they're likely to be.
SunTrust Park is located at 755 Battery Avenue, Atlanta.
–Jennifer Maciejewski