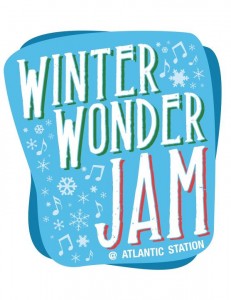 A pair of deals for you at Atlantic Station:
At 6:30 p.m. on Saturdays in December, Atlantic Station will host a Winter Wonder Jam concert series in Central Park. Tickets are $10 in advance or $15 at the door (cash only), and it looks like a good mix of performers. Here's the lineup for the rest of the month:
December 8: Marc Broussard with special guests David Ryan Harris and Ben Deignan
December 15: AWOLNATION
December 22: Mutemath
Bonus: For a limited time, $15 buys regular admission for two or $12 buys VIP admission for one person to the Winter Wonder Jam! at Atlantic Station, thanks to a deal on Living Social.
While you're in Atlantic Station, snag a copy of the four-week Holiday Gift Guide (or print the pages in the PDF), which will give you extra savings on dining, shopping and entertainment offerings through December 24, 2012.
Bonus: Don't forget to stick around for one of the free snow shows. Weather permitting, it'll snow in Central Park at 7:00 p.m. Monday through Thursday; 6:00 p.m., 7:00 p.m., 8:00 p.m. and 9:00 p.m. on Fridays and Saturdays; and at 6:00 p.m. on Sundays through the holidays.
–Jennifer Maciejewski