http://www.atlantaonthecheap.com/page/42/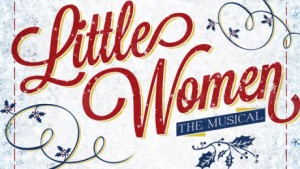 As soon as I can figure out the best date for our schedule, I'll be taking advantage of one of these deals to take the girls to see Little Women: The Musical. My oldest loves the book, and it should make for a fun day at the theatre.
Through December 23, 2012, Little Women: The Musical will be at Fabrefaction Theatre. Per the summary: "This musical, based on Louisa May Alcott's 1868 novel of the same title, is a well-loved story and a celebration of women breaking the mold and achieving success both in work and life. The show explores themes of family, ambition, the struggle of poverty, and well before its time, this tale fights for women's rights to work as well as publish books in their own name. This poignant and timeless classic is the perfect Christmas show for the entire family."
Want to see it on the cheap? You've got a few options, but act quickly if you want to save, as the discount tickets are already starting to sell out:
General-admission tickets are regularly $27+ fees for adults, $22 for seniors & military with ID, & $18 for students with ID + children.
Fabrefaction Theatre is located in the Westside district at 999 Brady Avenue, Atlanta. 404-876-9468
–Jennifer Maciejewski