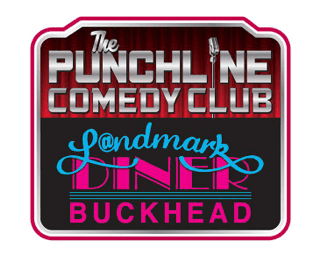 Woot! The Punchline Comedy Club has found a new home inside the Landmark Diner in Buckhead.
On Tuesday, November 10, 2015, The Punchline Comedy Club will break in its new digs. To celebrate, they're offering throwback pricing, dropping the price back to what it was for the first show at their former location in 1982. Tickets are $4 each to the Kickin' the Tires show on November 10, which features comedians Hank Denson, Mia Jackson, Dan Mengini, & more.
I'll keep you posted about other deals as I come across them.
There is a two-item minimum in the showroom. The Punchline is located inside the Landmark Diner, 3652 Roswell Road NE, Atlanta. 404-252-LAFF (5233).
–Jennifer Maciejewski