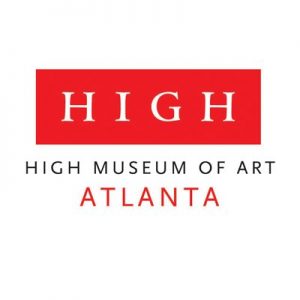 If you haven't been to The High Museum of Art in a while, now's an awesome time to go. There are quite a few special exhibitions currently on display & coming soon that look like they're well worth the trip.
Amy Elkins: Black is the Day, Black is the Night exhibition, on view through March 4, 2018, looks fascinating; the multi-layered photographic project explores the psychological effects of long-term solitary confinement. And through March 18, 2018, you can check out the Al Taylor: What Are You Looking At? exhibition, which features more than 150 sculptures, drawings, and prints drawn from several of the artist's major series over nearly two decades.
Plus, the A Fire That No Water Could Put Out: Civil Rights Photography exhibition, on display through May 27, 2018, explores the era of Dr. King's leadership, the year of his death, and contemporary reflections on the Civil Rights Movement's enduring legacy.
Want to explore the High Museum of Art on the cheap? Take advantage of a discount ticket deal (or, even better, free admission) to the High Museum of Art in Atlanta, no coupon code required.
The deals:
1) While they last, $27.25 buys a Family Day Out package, which includes two tickets to the Children's Museum of Atlanta and High Museum of Art and a $20 gift card to Gordon Biersch, thanks to a deal on PoshDealz.
2) On Second Sundays at The High Museum of Art, museum admission is free from noon-5:00 p.m., and there'll be special activities & workshops. The next Second Sundays free admission day will take place on February 11, 2018.
3) All active & veteran military personnel as well as one guest will receive free admission to The High Museum of Art & free parking in the Woodruff Arts Center deck with proof of service. Proof of service includes valid military, retiree, military/retiree dependent identification card or a DD Form 214 (Report of Separation).
4) Bank of America cardholders get free admission on the first full weekend of the month, thanks to the Museums on Us program (discount applies to cardholder only). The next free admission weekend will be February 3 & 4, 2018.
5) While they last, $30 buys two tickets to the High Museum of Art and a $20 gift card to Fifth Group Restaurants (The Original El Taco, Lure, Ecco, South City Kitchen, & more), thanks to a deal on PoshDealz.
And mark your calendars for upcoming exhibitions:
On view February 17–May 13, 2018: Joris Laarman Lab: Design in the Digital Age
On view March 3-June 3, 2018: Mark Steinmetz: Terminus
On view June 24-September 30, 2018: Outliers and American Vanguard Art
On view November 18, 2018–February 17, 2019: Yayoi Kusama: Infinity Mirrors
Want a little something extra while you're there? Head out for an event at The High, most of which are free with museum admission. Here are a few:
The High Museum of Art is located at 1280 Peachtree St. NE, Atlanta.
–Jennifer Maciejewski