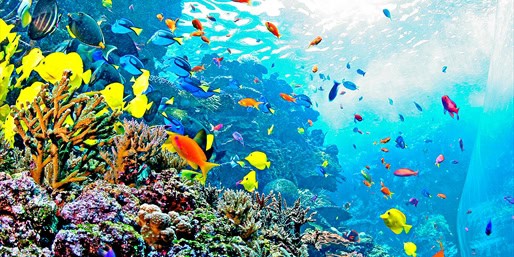 If you're looking for discount tickets to the Georgia Aquarium, you're in luck. You've got a few ways to get in free or on the cheap, no coupon code required:
And don't miss out on these events:
On Saturday, April 23, 2016, you can celebrate Earth Day at the Georgia Aquarium. From 11:00 a.m.-2:00 p.m., there'll be activities in the atrium, including a Home Depot Kids Workshop, a flower pot decorating station, & more.
Sips Under the Sea returns with a Fiesta theme on Friday, May 20, 2016. General admission tickets are $19.95+tax for members & $28.95+tax for nonmembers, and VIP admission is $24.95+tax for members & $48.95+tax for nonmembers. Sips Under the Sea is a 21+ event. Doors open at 6:00 p.m. for VIP admission & 7:00 p.m. for general admission. Can't make it? August's Sips Under the Sea will take place on August 12, and it will have a Game Night theme. You must purchase tickets in advance to attend.
The Georgia Aquarium is located at 225 Baker St. NW, Atlanta.
–Jennifer Maciejewski