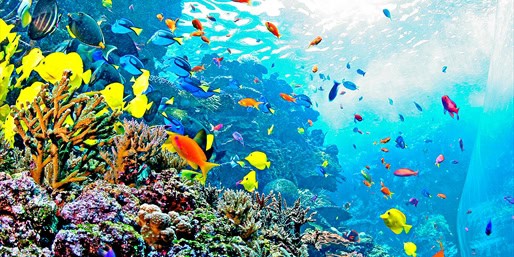 If you're looking for discount tickets to the Georgia Aquarium, you're in luck. You've got a few ways to get in free or on the cheap, no coupon code required.
The deals:
And don't miss out on these events:
The Sips Under the Sea: Cupid's Crush party is happening on Friday, February 9, 2018. General admission tickets are $19.95+tax for members & $28.95+tax for nonmembers, and VIP admission is $24.95+tax for members & $48.95+tax for nonmembers. Sips Under the Sea is a 21+ event. Doors open at 6:00 p.m. for VIP admission & 7:00 p.m. for general admission. You must purchase tickets in advance to attend; tickets are not available at the door. Upcoming Sips Under the Sea events include Back to the 90s on March 16, Prom Night on May 11, Tailgate Party on August 24, & Monster Mash on October 26.
From 11:30 a.m.-2:30 p.m. on Saturday, February 24, 2018, the Georgia Aquarium will host a Coral Carnival, featuring Carnival-inspired interactive & educational activities about coral.
The Georgia Aquarium is located at 225 Baker St. NW, Atlanta.
–Jennifer Maciejewski