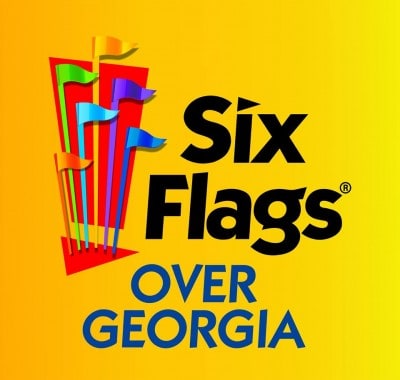 If you're looking for ways to save at Six Flags Over Georgia & White Water during the 2017 season, you're in luck. Now's one of the best times to get your season pass on the cheap.
Need an extra reason to go? Six Flags Over Georgia has a new ride this season: Justice League: Battle for Metropolis. On the 4D interactive ride, which opens on May 26, you'll be armed with a stun blaster and real-time gaming elements while traveling on a rotating vehicle through Metropolis.
And if you have little ones, you'll want to visit Bugs Bunny Boomtown at Six Flags Over Georgia, which includes the first-ever DC Super Friends kids area & offers pint-sized experiences themed after popular Super Heroes and villains.
Oh, and by the way–For a limited time, Acrophobia will feature The Drop of Doom VR experience. Per the summary: "Wearing Samsung Gear VR headsets, powered by Oculus, you'll encounter a high speed vertical ascent up 100 stories, while teetering off the edge of a helicopter. As you rise up, you'll be traveling through a massive city with large skyscrapers around you, under siege by life-sized spiders. Prepare for a high-intensity gun battle against a giant arachnid, which is spewing baby spiders that are virtually crawling all over your body. And, if you aren't creeping out yet, you'll stare straight down and plunge 100-stories to the ground through a city on fire to face off in the final battle–against a spider the size of a van, in full attack mode."
Want to go on the cheap? You've got options:
The deals:
–Jennifer Maciejewski