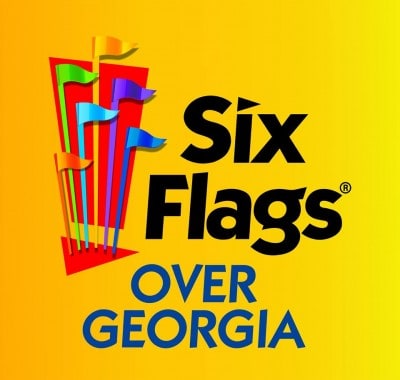 If you're looking for ways to save at Six Flags Over Georgia & White Water during the 2017 season, you're in luck. For a limited time, you can get your season pass on the cheap.
Need an extra reason to go? Six Flags Over Georgia has a new ride this season: Justice League: Battle for Metropolis. On the 4D interactive ride, which opened last month, you'll be armed with a stun blaster and real-time gaming elements while traveling on a rotating vehicle through Metropolis.
And if you have little ones, you'll want to visit Bugs Bunny Boomtown at Six Flags Over Georgia, which includes the first-ever DC Super Friends kids area & offers pint-sized experiences themed after popular Super Heroes and villains.
Over at White Water, you can head out for weekly Dive-In Movies, which start just after 7:00 p.m. on Thursday nights on the Atlanta Ocean Stage. Dive-In Movies are free with admission. Bonus: You'll get free refills on your 2017 Souvenir Sports Bottles and 2017 Souvenir Popcorn Buckets during the film; the deal is valid from 7:00 p.m. until the end of the movie.
Here's the lineup for the rest of the month:
July 20: Zootopia
July 27: Moana
Want to go on the cheap? You've got options:
The deals:
–Jennifer Maciejewski