[exp] [/exp]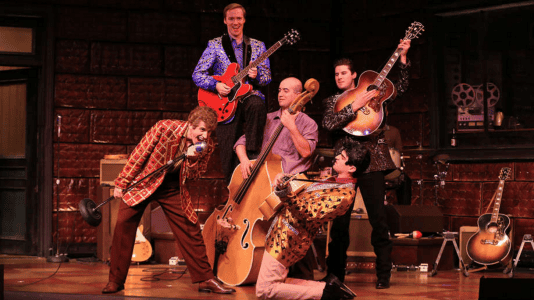 Million Dollar Quartet will be at the Cobb Energy Centre on September 20 & 21, 2017.
Per the summary: "Sometimes the stars align. On December 4, 1956, a twist of fate brought Johnny Cash, Jerry Lee Lewis, Carl Perkins and Elvis Presley to Memphis' Sun Records. The rock 'n' roll musical Million Dollar Quartet was inspired by this legendary recording session–the first and only collaboration between these true iconoclasts, each of whom had an undeniable influence on American music. This thrilling production takes you inside the studio with the four major talents who came together as a red-hot band for one unforgettable night, and features such enduring hits as 'Blue Suede Shoes,' 'Whole Lotta Shakin' Goin' On,' 'Great Balls of Fire,' and 'Hound Dog.'"
Want to see Million Dollar Quartet on the cheap? You can save:
While they last, you can save almost 50% on tickets to Million Dollar Quartet, thanks to an offer on Goldstar. As of today (September 5), Goldstar has discount tickets available for performances on September 20 & 21, 2017.
Tickets to Million Dollar Quartet are regularly $39-$79 each. For a limited time, you can use coupon code "GASSOUTH" to save 35% on select tickets during the run.
Cobb Energy Centre is located at 2800 Cobb Galleria Parkway, Atlanta.
–Jennifer Maciejewski