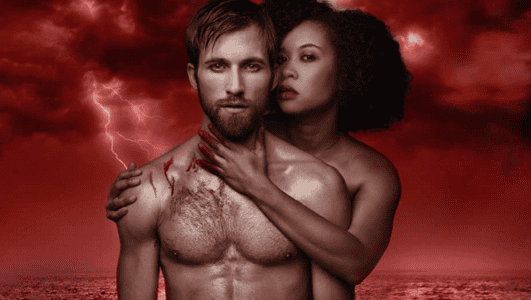 Macbeth will be at The Waterfalls at Serenbe from June 22-July 9, 2017.
Serenbe's open-air production will add an interesting element to this classic tale. Though you likely studied the work in high school, here's a quick refresher: "Not all rebellions are wise–such is the case for ill-fated Macbeth. After receiving a prophecy that he will become King of Scotland, the brave Scottish general commits a heinous act fueled by a lust for power and his wife's wicked influence. But upon assuming the throne he was promised, the new king is consumed by crippling guilt and paranoia. Starring film and television star Justin Deeley, this adaptation features a modern take on the war zone, set in a stunning waterfall, surrounded by the dense woods of Serenbe much like the plush forests of Scotland. This essential Shakespearean masterpiece will come to life as you've never seen it before."
Tickets are regularly $30 for adults & $25 for students & seniors.
But while they last, you can save on tickets to select performances of Macbeth , thanks to an offer on Goldstar. As of today (June 13), discount tickets are available for most performances during the run. Some dates are starting to sell out, so be sure to get your discount tickets before they're gone.
Macbeth will take place at The Waterfalls at Serenbe, located at 11213 Serenbe Lane, Chattahoochee Hills.
–Jennifer Maciejewski