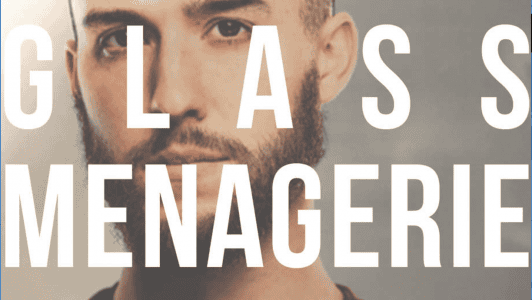 From August 31-October 1, 2017, Tennessee Williams' The Glass Menagerie will be at the Theatre in the Square in Marietta.
It looks like it'll be a powerful evening of theatre. Per the summary: "Brimming with poetic language and emotional longing, Tennessee Williams' memory play The Glass Menagerie is rightly considered a true classic, a work that's lost none of its power over the generations. Set in a Depression-era St. Louis tenement, aspiring poet Tom struggles with a mind-numbing job and a smothering home life. His overbearing mother, a former Southern belle, constantly pushes her son to bring home a 'gentleman caller' for his painfully shy sister Laura, who escapes the world around her by obsessing over her collection of intricate glass animals. But when Tom finally produces a male visitor, the guest's presence sends shock waves through the family–and the fragile fantasy world they've built may be irreparably shattered."
Want to see it on the cheap? You can get discount tickets to The Glass Menagerie:
While they last, you can snag discount tickets to The Glass Menagerie on Goldstar. As of today (August 21), discount tickets are available for most performances during the run.
Tickets to The Glass Menagerie are regularly $30+fees for adults. For most performances, discounts are available for seniors, students, children, and members of the military.
Marietta's new Theatre in the Square is located at 11 Whitlock Ave NW, Marietta.
–Jennifer Maciejewski