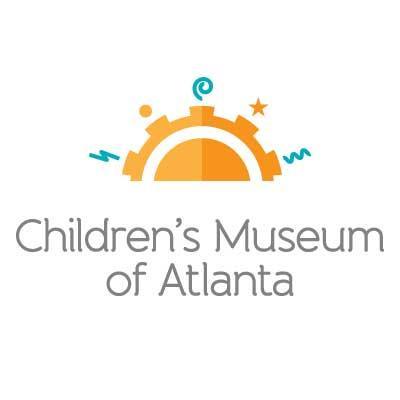 If it's been a while since you've been to The Children's Museum of Atlanta, now's the time to head back. The recently renovated space is now home to Gateway to the World, Step Up to Science, and Fundamentally Food exhibitions, as well as a Let Your Creativity Flow area, complete with a new Arts Studio, paint wall, sand tables, & a stage.
Plus from January 28-May 29, 2017, they'll be able to investigate the science of how things move by land, sea, and air via the From Here to There exhibition.
If you're planning to treat the kids to a day of play at The Children's Museum of Atlanta in the coming weeks, you're in luck: You've got a few ways to get discount tickets (or better yet, free admission), no coupon code required:
On the second Tuesday of the month, Target covers the cost of admission. Target Free Second Tuesdays take place from 1:00 p.m.-6:00 p.m. Reservations are not accepted, and you can pick up free timed tickets at the start of the Target Free Second Tuesdays hours. 2017's Target Free Second Tuesdays will take place on February 14, March 14, April 11, May 9, June 13, July 11, August 8, September 12, October 10, November 14, & December 12.
On Fulton County Family Days, Fulton County residents can buy one ticket to The Children's Museum of Atlanta & get one free. ID is required (Fulton County employee ID card, student ID from a Fulton County-based school, or a GA driver's license with county code 60). Fulton County Days take place on the opening day of each feature exhibit, and the deal is valid for walk-up ticket purchases only. The next Fulton County Day will take place on January 28, 2017.
Members of the military with ID (active, retired, reserves) can purchase tickets for themselves & their families for $11.95 each. And on Memorial Day, July 4, Veteran's Day, Flag Day, and Armed Forces Day, all active, retired, and reserve military personnel are admitted for free, and their families receive the discounted rate of $11.95 + tax. Military ID must be presented to receive the deals.
Admission is regularly $14.95 + tax for everyone age 1 & up. FYI–When you purchase tickets, you'll need to select both a date & an arrival time, so plan accordingly.
The Children's Museum of Atlanta is located at 275 Centennial Olympic Park Dr. NW, Atlanta.
–Jennifer Maciejewski