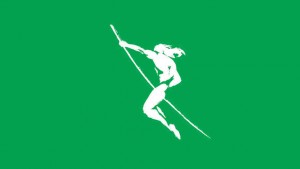 From July 12-August 4, 2013, Tarzan will be at the Legacy Theatre in Tyrone. I'm looking forward to seeing how they pull this off on stage. Want to go? You can get discount tickets to check it out on the cheap, no coupon code required.
If you're not familiar with the work, here's the quick summary: "Based on Edgar Rice Burrough's Tarzan of the Apes and the Disney animated film, Tarzan tells the story of an infant boy orphaned on the shores of West Africa. Taken in and raised by a tribe of gorillas, the young boy strives for acceptance by his ape father while grappling with his uniqueness. When a human expedition enters their territory, Tarzan–now a man–encounters strangers like himself for the first time. With music and lyrics by pop icon Phil Collins, this Atlanta premiere musical will be the not-to-be-missed event of the summer."
Want to see it on the cheap? You can get discount tickets to Tarzan, thanks to this deal on Goldstar. On the Atlanta page, you'll find an offer to save about 50% on child & adult tickets to select performances of Tarzan. Unless they sell out early (and I suspect some showtimes will sell out), the last of the discount vouchers will be available until 11:00 a.m. on Sunday, August 4, 2013.
You'll find discount tickets to select performances of Tarzan on AtlanTIX, too. After fees, AtlanTIX tends to be one of the more expensive discount ticket options, so use it as a backup if your preferred time has sold out on Goldstar.
The Legacy Theatre is located at 1174 Senoia Road, Suite C, Tyrone.
–Jennifer Maciejewski