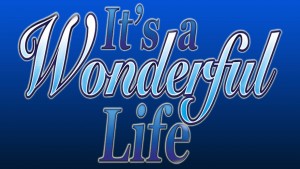 Gypsy Theatre Company's production of It's a Wonderful Life will be at the Ferst Center for the Arts through December 29, 2013. Want to check it out on the cheap? You're in luck, you can get discount tickets to It's a Wonderful Life, no coupon code required.
It's a Wonderful Life is based on the timeless classic by Frank Capra. Per the summary, "George Bailey is the Everyman from the small town of Bedford Falls, whose dreams of escape and adventure have been quashed by family obligation and civic duty. On Christmas Eve, overwhelming troubles come crashing down on George and his guardian angel, Clarence, descends to save him from despair. At the last moment, Clarence shows him that life is worth living by showing him what the world would have been like had he never been born–and that his has been, after all, a Wonderful Life."
The deals:
Ferst Center for the Arts is located at 349 Ferst Dr. NW, Atlanta.
–Jennifer Maciejewski