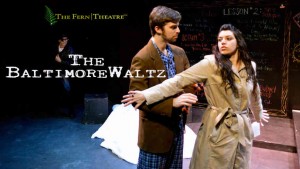 The Baltimore Waltz will be at 7 Stages Theatre through March 16, 2013. Per the summary: "The Baltimore Waltz is a giddy, fleet fantasy based on the love and adventures of a brother and sister, one of whom has a fatal disease." The New York Times describes it as "a crazy-quilt patchwork of hyperventilating language, erotic jokes, movie kitsch and medical nightmare that spins before the audience in Viennese waltz time, replete with a dizzying fall"–it sounds like an intriguing dramatic comedy.
Want on the cheap? You've got a few options for discount tickets to The Baltimore Waltz:
7 Stages Theatre is located at 1105 Euclid Avenue, Atlanta.
–Jennifer Maciejewski