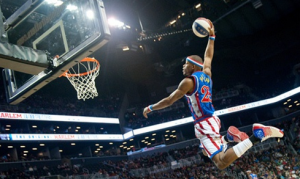 If you're planning to head out to the Arena at Gwinnett Center to watch the Harlem Globetrotters when they come to play in March, you may want to take advantage of this deal for discount tickets, no coupon code required:
While they last, you can save about $30 on tickets to the Harlem Globetrotters game at the Arena at Gwinnett Center on Saturday, March 15, 2014, thanks to a deal on Goldstar. With the deal, $35 + fees buys a ticket in rows A-E of sections 103, 107, 116, 120 (regularly $64).
The Arena at Gwinnett Center is located at 6400 Sugarloaf Pkwy, Duluth.
–Jennifer Maciejewski