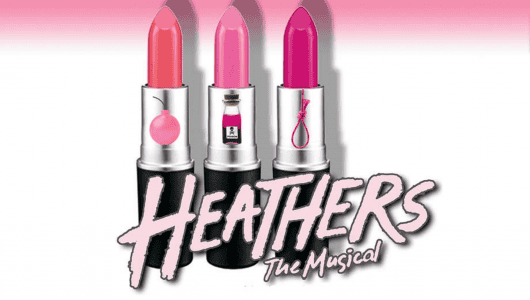 Attention, Gen Xers: From July 7-August 13, 2017, Heathers: The Musical will be at OnStage Atlanta.
As a fan of the movie, I'm looking forward to seeing the stage version of Heathers. Per the summary: "Before there was Mean Girls, there was Heathers, the delightfully dark '80s teen comedy that starred Winona Ryder as a high school girl who joins forces with a hot rebel (Christian Slater) to take on a group of popular divas–all named Heather. Now the cult classic comes to Decatur in a live musical adaptation that features all your favorite lines from the movie, plus music and lyrics from the composers behind Legally Blonde and Reefer Madness. The story centers on Westerberg High, a school terrorized by a shoulder-padded, scrunchie-wearing trio of Heathers–the hottest and cruelest girls in all of Ohio. But misfit Veronica Sawyer rejects their evil regime for a new boyfriend, the sexy stranger J.D., who has his own deadly plan for the clique. Catch Heathers: The Musical as it serves up a delectable dish of youthful romance, shameless laughter and outrageous revenge on the Webber Stage at OnStage Atlanta."
Want to see it on the cheap? While they last, you can get discount tickets to select performances of Heathers: The Musical, thanks to an offer on Goldstar. As of today (May 24), discount tickets are available for most performances from July 7-August 13, 2017.
Tickets to Heathers: The Musical are regularly $25 each at the door on Fridays & Saturdays and $18 at the door on Sundays; you'll save $3 when you order tickets in advance online. In addition to the advance purchase savings, students & seniors can take advantage of an extra discount on tickets for Friday & Saturday performances.
OnStage Atlanta is located at 2969 East Ponce de Leon Ave, Decatur.
–Jennifer Maciejewski