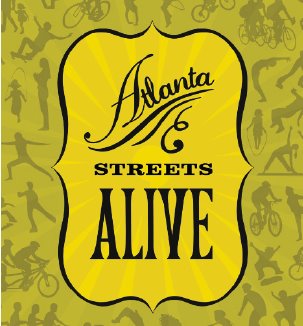 Part bike tour, part block party,
Atlanta Streets Alive
will take place on Atlanta's Southside this weekend.
From 2:00 p.m.-6:00 p.m. on Sunday, April 23, 2017, a 4-mile stretch of Ralph David Abernathy Boulevard & Georgia Avenue will be car-free from Grant Park to Westview. During Atlanta Streets Alive, you can walk, bike, & play in the street.
Not only does Atlanta Streets Alive give you a way to experience the area in a new way, but there'll be hours of human-powered amusement, too–activities hosted by community organizations & local businesses line the route.
While you're there, you can dress up yourselves & your bikes in something groovy & ride in the Funkadelic Cyclicious Atlanta Streets Alive Bicycle Parade. The parade starts at 2:00 p.m., but participants need to line-up at 1:30 p.m. at Ralph David Abernathy at Lucille. Bonus: There'll be free bike decorating for the first 30 folks to arrive.
–Jennifer Maciejewski