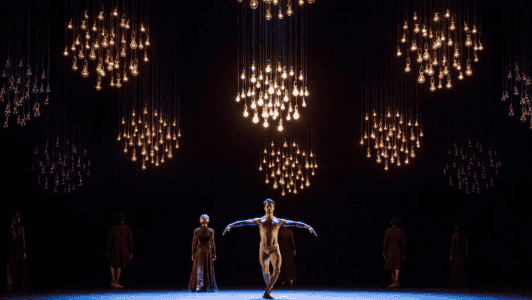 Atlanta Ballet's production of Gennadi's Choice will be at the Cobb Energy Centre from March 17-19, 2017.
Per the summary: "The Atlanta Ballet's new artistic director Gennadi Nedvigin personally picked three exciting pieces for the acclaimed company's latest production at Cobb Energy, including a world-premiere commission by American Ballet Theatre dancer-choreographer Gemma Bond. Her work Denouement features live piano and cello accompaniment and follows three couples, whose choices at life's pivotal moments send them off on different trajectories. Also on the bill are the North American debut of Vespertine by the Royal Ballet's Liam Scarlett, which blends the baroque and the modern, and selections from Marius Petipa's Paquita, a 19th-century work famed for its beauty and technical difficulty."
Planning to go? You can see Gennadi's Choice on the cheap, no coupon code required:
Cobb Energy Centre is located at 2800 Cobb Galleria Parkway, Atlanta.
–Jennifer Maciejewski